In recent years, we've been noticing more grey hair at energy and energy related conferences. While we're happy for our peers as they slide gracefully into retirement, a commonly expressed concern is the loss of knowledge and experience. In many organizations, energy is managed as an additional function by operational staff tasked with maintaining mechanical facilities and infrastructure. As these key staff members retire, their experience managing natural gas and electricity commodities are lost. A study completed in 2015 by Engineers Canada[1] highlighted the coming loss of skilled staff.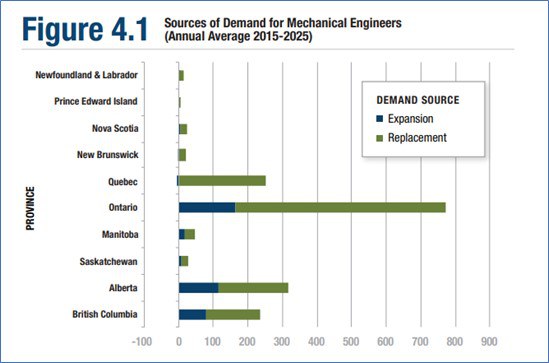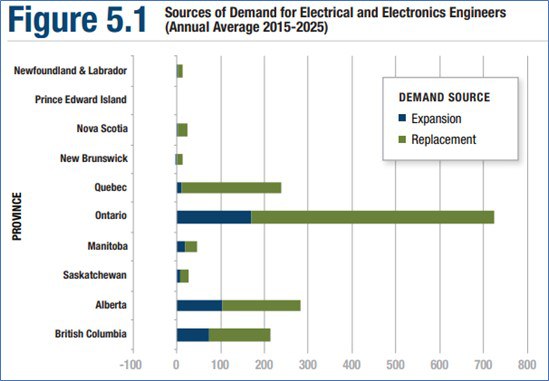 Jimmy Jean, chief economist at Desjardins Group confirms that the loss of staff is a growing problem for organizations, "We knew from a long time ago that this wave was coming, that we would get into this moment and it's only going to intensify in the coming years. The risk you have — and in some sectors you're already seeing it — is that people are leaving without there being enough younger workers to take over. So there's a loss of human capital and knowledge."[2]
Replacing a position presents many challenges in an environment where competition for skilled workers continues to make attracting and retaining staff difficult. This challenge is greater when recruiting for a skillset as unique as understanding Canada's energy markets. Therefore, the potential loss of a key internal energy expert can be a signal to explore a relationship with an energy advisor.
Outsourcing energy procurement and management captures necessary skills quickly
Firms that already use an energy advisor often do so as a flexible option for securing quality expertise quickly. However, firms are now incorporating third-party energy advisors into their energy strategies as a permanent resource for operations staff. This approach has the benefit of providing the firm with immediate access to sophisticated energy expertise, and allows staff to focus their time and skills on the firm's core value-creating technologies and processes.
Most energy advisors employ a team-based approach to managing energy for clients. Typically, clients are assigned a lead consultant who is supported by market research, analysis, and operational support teams. The cost of these resources are spread across the advisor's portfolio of clients, giving each client the ability to leverage their advisor's economies of scale and specialized processes, gaining access to considerable expertise at a cost significantly less than a dedicated FTE.
While cost is a consideration, a stronger argument for leveraging third party expertise is the potential impact of a poorly managed energy procurement strategy. For example, a unique challenge of the wholesale Canadian energy markets is that there is not a transparent or public exchange from which a consumer can buy energy. Instead, the Canadian wholesale market is an 'over-the-counter' market, where energy pricing is neither particularly 'liquid' nor transparent. Instead, prices at any given time of the day can vary greatly between suppliers. This feature of Canada's natural gas market creates a knowledge imbalance that favors experienced market participants. Engaging an experienced independent energy advisor helps break these knowledge monopolies.
The loss of energy related expertise is likely to continue, possibly at an accelerating rate. According to a recent Statistics Canada study "There were 307,000 Canadians in August who had left their job in order to retire at some point in the last year, up 31.8 per cent from one year earlier and 12.5 per cent higher than in August 2019." 2 Losing in-house expertise to retirement, or possible to a firm competing for resources, is going to be an ongoing challenge for most organizations. A third-party energy advisor can provide a flexible and cost-effective option for protecting your bottom line.
[1] C4SE, Engineering Labour Market in Canada Projections to 2025, 2015 pg. 47-48
[2] Julie Gordon, Canada's Real Problem is Not Job Losses, It's the Rush to Retire. Reuters, 2022
On Ontario's electricity grid, natural gas generating units are increasingly called on to provide power, even in off-peak hours. The trend has significant implications for those looking to reduce greenhouse gas emissions through electrification.

read more

Many organizations face a growing challenge as senior employees leave the organization, taking with them significant knowledge and experience. Outsourcing expertise can be an effective way to fill the knowledge gap quickly, while lowering costs and reducing risks.

read more

Increased reliance on gas-fired generation will lift hourly electricity prices in Ontario. Higher HOEP and greater demand will lower Global Adjustment costs. It's a dynamic Ontario consumers have not seen in a long time.

read more